Russian History e-library opens in Bratislava
/ Главная / Russkiy Mir Foundation / News /

Russian History e-library opens in Bratislava
Russian History e-library opens in Bratislava

13.12.2017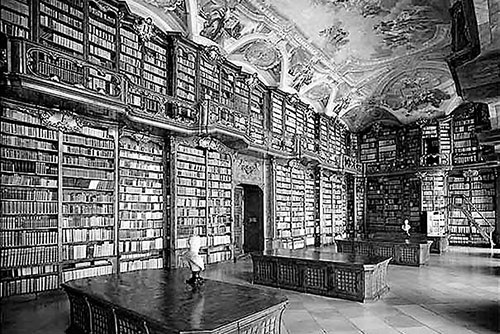 Presentation of Russian History e-library and remote access to the libraries' stock took place in Russian Center of the European Slavic Literature and Culture Foundation in Bratislava.
Electronic Library of Russian History internet project was initiated by Russian History magazine and supported by Russian History website.
The main purpose of the project is involvement of active residents and organizations in Russia and abroad into history and culture of Russia.
Access to e-library for all visitors has been opened in Russian Center since December 2017. Several people can work with the library simultaneously in the computer classroom of the Center. The library catalogue comprises 500 books on Russian history and local lore including pre-revolutionary editions, scientific and studying literature, albums of historical fine arts necessary for history and local lore classes. Library funds include books and magazines of the Imperial Russian Historical Society and Imperial Orthodox Palestine Society.
Judging by experience, e-libraries significantly simplify the process of studying. Possibility of direct access to unique literary editions will become common practice for teaching Russian language courses.
Alexander Bushuev, Bratislava
News by subject
The 200th birthday anniversary of Ivan Turgenev will be widely celebrated in November not only in Moscow, Paris and Baden-Baden. Lebedyan, Shchigry and Topki, as well as other towns and villages of the Oryol and Kursk Regions, famed by the writer in his "Sketches from a Hunter's Album", have been also preparing for the celebration. Lots of things have changed in these parts, which Turgenev scholars and huntsmen from the Oryol Region call "Turgenevian woodland", but hunting is still excellent.